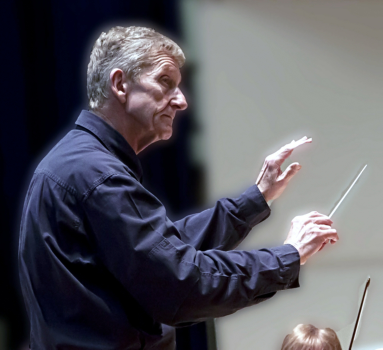 There was an upbeat atmosphere of new year/new optimism for this well attended first concert of 2022 spiced with a strong sense of the worst being behind us. And the overture to Mozart's last opera, The Magic Flute (1791) was an aptly chosen opener. The orchestra made it sound bright, chirpy and celebratory especially in the fugato quaver passages which were delightfully crisp.
And so to Beethoven – and, arguably, the loveliest violin concerto ever written, premiered only 15 years after The Magic Flute. Benjamin Baker is an unshowy soloist who breathes the music like a singer – often with an impish half smile. He and Brian Wright made sure we heard every detail of the orchestral parts as well as the solo line and I loved the way they moved, as a team into the spirited rondo.
Two things, however really distinguished this performance. First, Baker chose to play the Christian Tetslaff candenzas, adapted from the ones Beethoven wrote for the piano version of the concerto and using a timpani accompaniment in the first one. I'm familiar with recordings of this but had never heard it live. Keith Price on timps, Brian Wright on the podium and Baker out front gave us a very arresting – if quirky rendering. No wonder the audience applauded – unusually at an MSO concert – at the end of the first movement. Second, Baker's encore, a movement from Bach's A Minor sonata presented double stopping, so breathtakingly skilled that it sounded like two instruments.
It was, intentionally or not, a chronological concert which shifted forward a further 137 years after the interval with Ralph Vaughan Williams's fifth symphony: a work which has four movements all of them slow, and full of key changes and different time signatures so it was real contrast to the classicism of the first half.
Wright dug out plenty of lyrical passion as he delivered that characteristically RVW "wafty" quality – always with fluidity and sometimes with an evocatively clenched left fist. There was fine work from Simon Phillips as principal horn sailing over the textrure especially in the first movement. The muted strings patterning with the wind in the second movement created the required "misterioso" and, not withstanding one or two earlier ragged entries, I liked the way Wright controlled the magical dying away ending in three movements.